Tecnicamente dolce
Among the films Antonioni never made, Tecnicamente dolce is outstanding. Its script was published by Einaudi in 1976. As Antonioni himself recalls in the introductory pages, the project was sketched out in the mid-sixties and developed parallel with Blow Up. Although both subjects were submitted to the producer Carlo Ponti, only the second managed to become a successful film.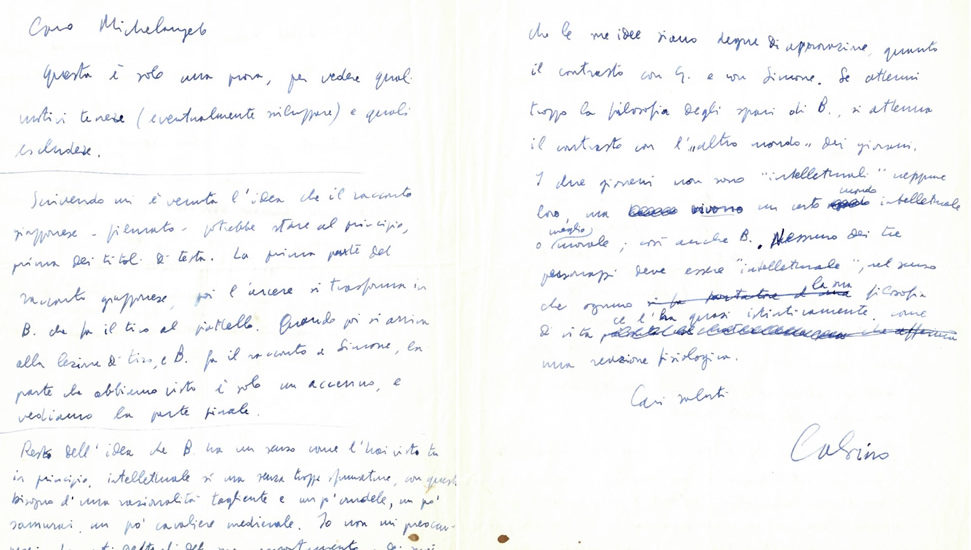 Tecnicamente dolce never saw the light. Ponti halted production just when the director felt sure of the solutions he wanted to adopt during shooting.
It is impossible not to regret the failure to produce a work that, to judge by the screenplay, not only contains many themes already dealt with by Antonioni, but also anticipates situations and figures in his later cinema. In particular, Professione: reporter (The Passenger, 1975) seems to have risen from the ashes of Tecnicamente dolce. Significantly, in this aborted project the protagonist is again a former journalist: he is so disappointed with his own life that he abandons everything and embarks on a deadly expedition in the Amazonian forest. The fact that the part was intended for Jack Nicholson bears out the analogies with Locke in Professione: reporter, a role that the American actor would soon play.
Given that the production of Tecnicamente dolce was broken off at a fairly advanced stage of work, in the materials collected in "Unfinished Projects" we find research, photographs and footage taken when scouting for locations. See, for example, a slide holder illustrating various South American locations.[1] That such settings did not pass through the unparalleled filter of Antonioni's work as director only heightens one's regret at this lost film.
Other documents of interest can be found in "Notes and Comments". These include a letter from Italo Calvino to the director. Presumably involved in the writing of the script, Calvino offered Antonioni some specific suggestions for the prologue – for instance he mentions a story about a Japanese archer with which to start the film – and finally he focuses on the link between the male character, the female character and a mutual friend of theirs (8C/2, c. 16i).
Back to focus